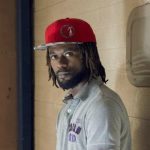 DJ Manni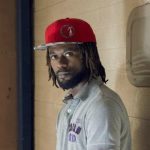 DJ Manni
—
DJ Manni – Reggae Invasion Vol.6
---
One Love Africa Sound System Presents Reggae Invasion Vol.6 Mixed By DJ Manni .Take a listen , drop a comment below and SHARE .
TRACKLIST
1.NO TURNING BACK – SCATA BADA(GHANA)
2.MY LOVE – YESSS RUDEBOI x KWASANTE(GHANA)
3.LOVE YOU MAMA – BABY TASH
4.NECROMANCY – MR VEGAS
5.BACK TO MY LOVE – ROSIE DELMAH
6.SKANKING SWEET – CHRONIXX
7.LU LA LAY – SIZZLA
8.MY BROTHER – LUCIANO
9.OBABY – BUSY SIGNAL x PATRICE ROBERTS
10.SHAME – TRILLEST BAE(GHANA)
11.VICTORY – KEZNAMDI x CHRONIXX
12.HERE WE ARE – CHRISTOPHER ELLIS
12.DON'T BURN YOUR BRIDGES – JAH VINCI
13.WE GET STRONGER – LUTAN FYAH
14.BRAVE & BOLD – DELLY RANX
15.KUSH NO BUSH – MR WILLIAMZ
16.BABYLON DAYS – CAPLETON
17.BLESSED – SIZZLA
18.GIRL YUH FINE – I OCTANE
19.IRIE – EXCO LEVI
20.HAPPY TO SEE ANOTHER EARTHSTRONG
21.MY HEART – EXCO LEVI
22.JAH KINGDOM – MILION STYLEZ
23.LOOK UP – QUEEN IFRICA
23.NO MAN FOOL YOU – JAH THUNDER
24.SMILE TODAY – CAPLETON
Other Users Are Downloading...
Comments
comments
.